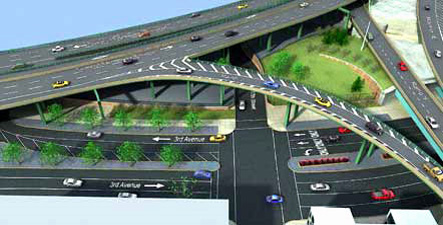 KSE's landscape architectural services augment our civil engineering services and seamlessly integrate with our existing site engineering, traffic and transportation design and roadway & bridge design services.

As an award-winning engineering firm, KSE understands how the natural environment impacts the built environment. It is not enough for a landscape to be merely beautiful. It must also serve the needs of its users and be sustainable for years to come. KSE is able to design landscapes that compliment the engineered aspects of any project.

KSE's Landscape Architecture Department has the knowledge, skill and experience to provide a wide range of landscape design services to clients in both the public and private sectors. Our team is experienced in site selection and planning, devising site designs, planting plans, grading, layout, material selection and coordination with regulatory agencies throughout the tri-state area.